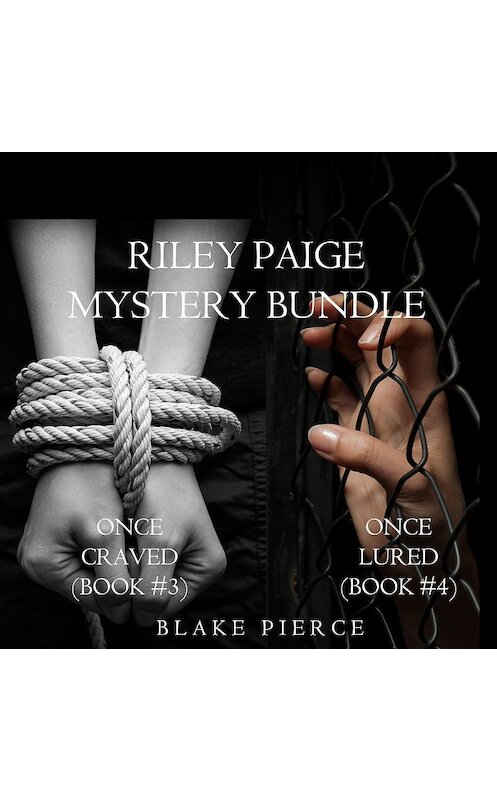 Формат: аудиокнига
ISBN: 9781094300337
Riley Paige Mystery Bundle: Once Craved (#3) and Once Lured (#4)
Издательство: Lukeman Literary Management Ltd
A bundle of books #3 (ONCE CRAVED) and #4 (ONCE LURED) in Blake Pierce's Riley Paige Mystery series—which begins with ONCE GONE, a #1 bestseller with over 350 five star reviews—and a free download! This bundle offers books #3 and #4 in one convenient file, with over 150,000 words of reading.
In ONCE CRAVED, when prostitutes turn up dead in Phoenix, not much attention is paid. But when a pattern of disturbing murders is discovered, the local police soon realize a serial killer is on a rampage and they are in way over their heads. Given the unique nature of the crimes, the FBI, called in, knows they will need their most brilliant mind to crack the case: Special Agent Riley Paige. Riley, recovering from her last case and trying to pick up the pieces of her life, is at first reluctant. But when she learns of the grievous nature of the crimes and realizes the killer will soon strike again, she is compelled. She begins her hunt for the elusive killer and her obsessive nature takes her too far—perhaps too far, this time, to pull herself back from the brink.
In ONCE LURED, the FBI, desperate to crack the case, urges Special Agent Riley Paige to take it on. But the brilliant Riley, still reeling from past cases, has finally found peace in her home life, and is determined to help her daughter April get back on her feet. Yet when the murders become too disturbing, too urgent—and when her former partner Bill implores her—Riley finally realizes she can't say no. Riley's hunt leads her deep into the unsettling world of hitchhikers, of drifters, of women that no one else cares for. When she discovers that several women are being kept alive and that there is still time to save them, she realizes she will stop at nothing, obsessing over the case and driving herself to the brink.
Dark psychological thrillers with heart-pounding suspense, the Riley Paige mysteries are a riveting new series—with a beloved new character—that will leave you turning pages late into the night.